Edna May Gold Mine
Ramelius acquired the Edna May Gold Mine on 1st October 2017 from Evolution Mining Ltd. Edna May is an operating open pit gold operation which was mined historically and by ACM Gold in the late 1980's. Current operations were commenced by Catalpa Resources in 2010, which merged with Conquest in 2011 forming Evolution Mining.
The deposit has recorded production of over 1 million ounces, with over 500,000 ounces produced since 2011 under Evolution ownership. Annual production since 2011 has ranged from 66koz to 99koz.
Historic underground mining between 1911 and 1948 recorded production of 570kt at a grade of 19.3 g/t.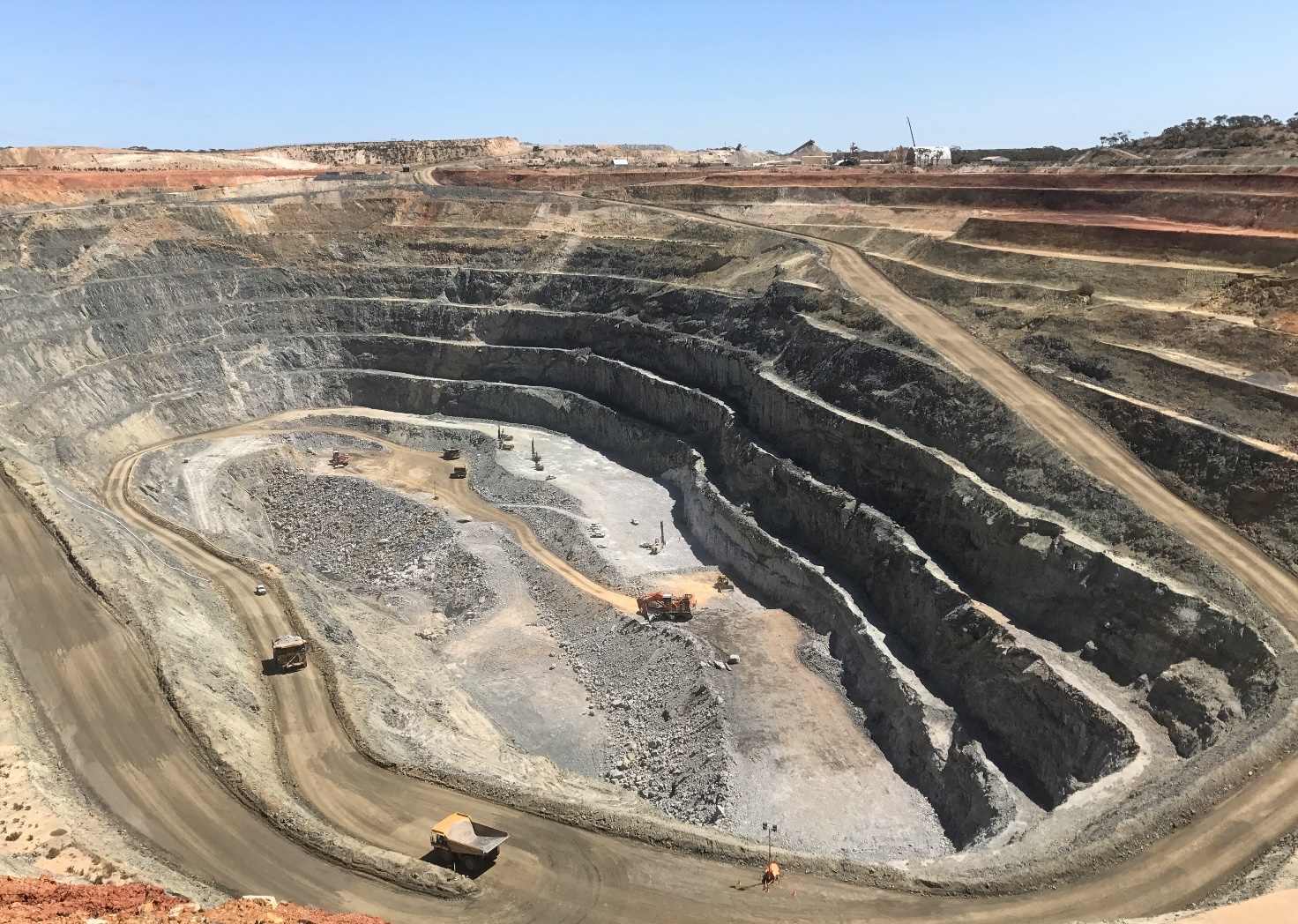 Geology
The Edna May deposit is located within the Westonia Greenstone Belt, within the Southern Cross Province of Western Australia's Archaean Yilgarn Craton.
Mineralisation is hosted by the east-west striking, north dipping, Edna May Gneiss (EMG), which has a currently defined strike length of 1km, width of 140m and drilled depth extent of 700m. Magnesian mafic-ultramafic amphibolites form the hangingwall and footwall units. The EMG is a tonalitic quartz-feldspar-biotite gneiss interpreted to be a strongly metamorphosed granitic intrusion.
Gold mineralisation is widespread within the EMG and related to two quartz vein sets. The first is a stacked arcuate set of stronger continuity which formed the basis of historic underground production. The second set are thin sheeted veins in a ladder or stockwork style.
Mining
Open pit mining uses conventional drill and blast, load and haul methods and equipment. Waste stripping on the current Stage 2 pit cutback has been completed and strong ore production is expected into the 2019 FY.
Ore is mined as bulk ore blocks within the EMG at a typical head grade of 0.9 – 1.2 g/t. Ore production over the last 5 years has ranged between 2 and 3 Mtpa at a head grade of 0.9-1.2 g/t.
Milling
The Edna May mill is a 2.9 million tonne per annum (Mtpa) conventional CIL gold plant comprising of 2 stage crushing, SAG and Ball mill, gravity circuit and leach. 50% of Edna May gold is recovered via the gravity circuit. Total recovery is around 93%.
Development
Future development phases for Edna May include potential for a major Stage 3 pit cutback and underground mining targeting the stacked higher grade quartz reefs within the EMG. Ramelius will conduct drilling programmes, including underground diamond drilling and related feasibility studies to determine the best option for continued mine life.